Sherdley House is an emergency accommodation project for young, homeless men and women who are unable to live at home for any reason. We help people aged 16 -18 primarily, but we will also offer accommodation to anyone up to the age of 21 if they meet the local authority's criteria.
Residents usually stay for up to 10 weeks, while they work with us to assess their needs and identify suitable move on accommodation.
The staff team consists of:
the Scheme Manager,
four Project Workers, and,
a Hostel Assistant,
who provide the intensive support service users and clients need for stability and to move them out of housing crisis.  Our hostel assistant helps them prepare and cook nutritious meals.
There is an office on site, which is staffed by Project Workers 7 days a week.
Mission Statement
We promote independence and empowerment by developing resilient communities, offering support to our clients with the prospect of working towards a brighter, stronger and more positive future
How to access the scheme
We offer accommodation to:
people who cannot live at home for any reason
care leavers
young people with offending behaviour
young people who are experiencing mental ill-health
How to apply:
Young people should go:
St Helens Housing Options and Advice Service:
Millennium Centre (Second Floor)
Corporation Street
St Helens
Merseyside  WA10 1HJ
E: housingoptionsandadvice@sthelens.gov.uk
Alternatively, if they are leaving care, their Social Worker can refer them directly to the Scheme, or they can ask to speak to St Helens' Under 18's Advisor.
SHAP staff can be reached at:
T: 01744 451927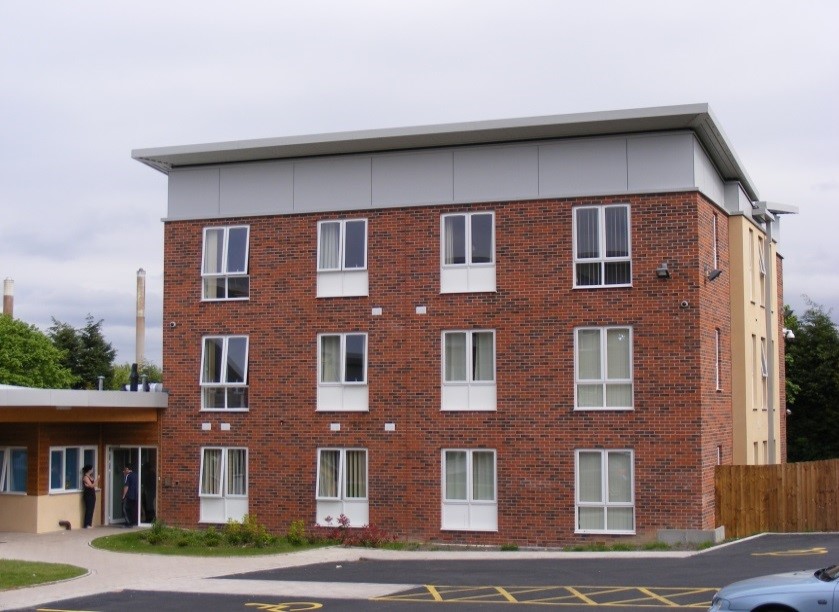 Where to Find Us:
SHAP
Sherdley House
Dobsons Way
St Helens
WA9 5DY
Phone Number:
Email Address:
We have other schemes available in the Merseyside area, click the link below to view:
Frequently Asked Questions
How long can I stay at Sherdley House?
Usually your stay at Sherdley House will be for a max of 10 weeks why we complete an assessment to look at your support needs. This helps us move you to the most appropriate service.
Do I have to pay anything to live at Sherdley House?
Your rent will be covered by housing benefit once we secure you a qualifying benefit However you will have to pay £36 a week to cover you breakfast, evening meal and utilities.
Do my parents have to know where I'm staying?
The Local Authority Young Person Accommodation Officer will make all the initial enquiries to confirm you are homeless but we don't have to tell your parents or guardian where you will be staying.
What happens if I don't have move on accommodation after my 10 weeks?
As long as you have engaged in the move on process and made all relevant applications we can extend your licence agreement on a week by week basis.