The OneSixTwo project is a purpose development of eight self-contained one-bedroom flats near St Helens town centre. Residents have their own fully furnished self-contained flat and there is a communal lounge where group activities and demonstrations take place.
The Scheme caters for single young men or women aged between 16 and 25 who are unable to live at home for any reason, or who have become homeless or are threatened with homelessness. This can include:
care leavers
people with offending behaviour
people who are experiencing mental ill-health
people who misuse drugs or alcohol.
The staff team consists of the Scheme Manager and four Project Workers, who provide the intensive support service users and clients need to help them gain the knowledge and skills to live independently.
Residents are able to live at the project for up to 2 years, while staff work with them to become more independent.
Everyone resident is allocated a key-worker when they move in, who helps them to claim benefits, access training, education or employment. A modular approach to resettlement is undertaken and young people work on their skills around budgeting and debt, cooking and nutrition, health, hygiene in the home and practical DIY, amongst others.
Once the modules have been completed staff assist residents to move on to independent living or to other accommodation requiring less intensive support. Transitional support is then provided for a short period.
There is an office on site, which is staffed 24 hours a day, 7 days a week.
The project has clear house rules and alcohol or drugs are not allowed within the building. A weekly charge is made for heating and lighting on top of the rental charge, and residents must pay this directly from their income.
Mission Statement
To combat inequality wherever it occurs to promote self resilience, which will allow individuals to fulfil their potential and be the shapers of their destinies.
How to access the scheme
We accept referrals from:
St Helens Housing Options
St Helens Social Care
Youth Offending Teams
Education providers
Mental health services
other housing providers
and others – please contact us if you support or know someone that needs accommodation and support.  Please call 01744 611679 or email onesixtwo@shap.org.uk
How to apply
Individuals can self-refer, or organisations can do this for them by contacting the scheme and asking for an application form. Or you can download the application form here and email it to cbu@shap.org.uk
Once an application is received, we invite him / her to the project for an interview and housing needs assessment.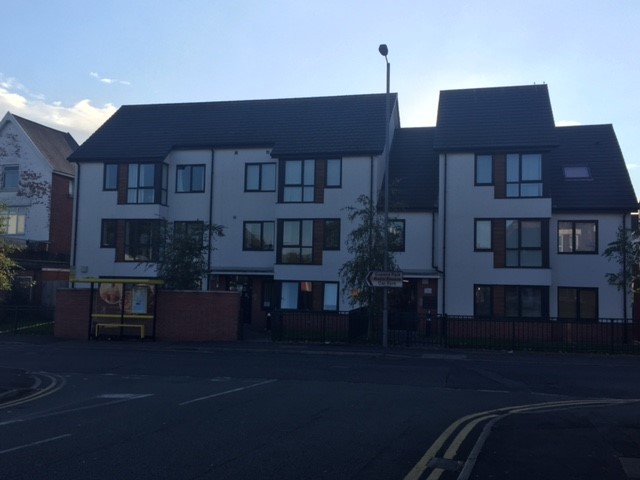 Where to Find Us:
SHAP
OneSixTwo Project
Boundary Court
133a Boundary Road
St Helens
WA10 2LR
Phone Number:
Email Address:
We have other schemes available in the Merseyside area, click the link below to view:
Frequently Asked Questions
How long can I live at project OneSixTwo?
You can live at Project OneSixTwo for up to 2 years however we would be looking at appropriate move on accommodation after around 12 months.
What support do you offer at Project 162?
The staff at Project 162 will support you in being able to manage a tenancy once you move on from the Scheme. This includes knowing how to budget, manage your bills, cook, clean and manage your visitors.
Can I have overnight guests?
When you first move in and we complete your initial support plan you can register up to three visitors for the first four weeks.  They are allowed in the communal areas so staff can get to know them.  After this you can have up to two overnight stays a week but only one person at a time.
How much do I have to pay to live at Project OneSixTwo?
Your rent will be covered by Housing Benefit once we secure you a qualifying benefit.  However, you will have to pay £15.99 a week to cover the cost of things like utilities.