Elizabeth Garrett Anderson (1836 – 1917) was the first woman to qualify in Britain as a physician and surgeon. She was the co-founder of the first hospital staffed by women, the first dean of a British medical school, the first woman in Britain to be elected to a school board and as Mayor of Aldeburgh in Suffolk, the first female mayor and magistrate in Britain.
She also campaigned vociferously for the right of women to vote – Elizabeth Anderson House is named after her.
Elizabeth Anderson House was originally a very large house that was first converted into 12 bedsits and then later into five, two bedroom self-contained flats for single, teenage parents aged 16 to 25 years. Each family has their own fully furnished flat and access to a communal lounge and a garden where children can play.
Staff offer support around managing money, preparing healthy meals, claiming welfare benefits, accessing training, education or employment.
The building is situated close to bus routes, shops, nurseries and schools.
Parents can stay for up to 2 years and are supported to move to their own independent property. The average stay is about 14 months
Staff are on duty 24 hours a day, 7 days a week. The team consists of the Scheme Manager and four Project Workers.
Mission Statement
We enable parents to recognise the positive changes needed to create safe and nurturing homes where they can fulfil their potential.
How to access the scheme
To be eligible for housing at the scheme you need to be male or female:
aged between 16 and 25
have a child or be in your 3rd trimester of pregnancy
be from the Liverpool area
need accommodation and support to be able to live independently with your child(ren).
We accept referrals from:
Midwives
Family nurses
Social workers
any organisation that comes into contact with a teenage or young parent (such as solicitors, etc.)
the parent(s) themselves
a family member of the parent.
How to apply
Please contact the scheme and ask for an application form or you can download an application form here and email it to cbu@shap.org.uk. Alternatively, please call 0151 728 9218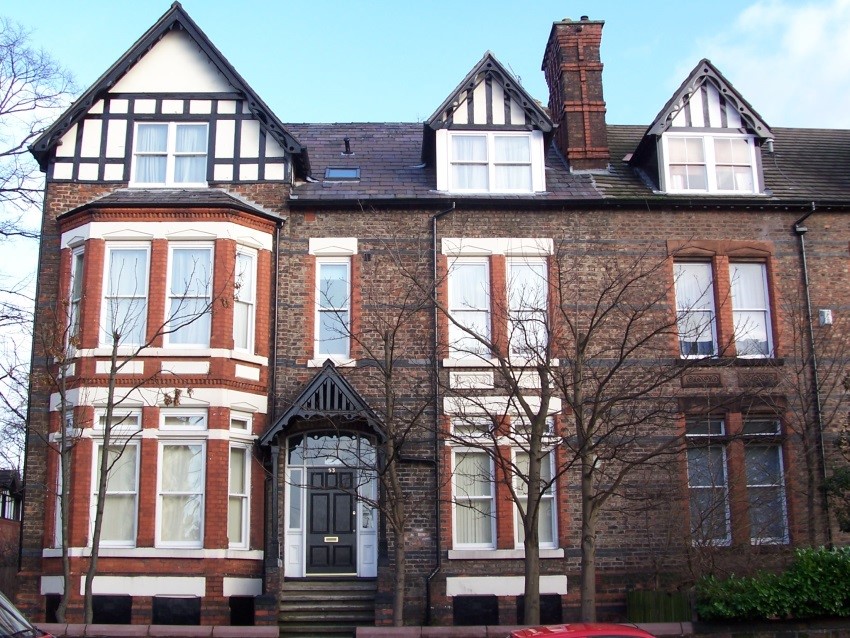 Where to Find Us:
SHAP
Elizabeth Anderson House
53 Aigburth Road
Liverpool
L17 4JS
Phone Number:
Email Address:
We have other schemes available in the Merseyside area, click the link below to view:
Frequently Asked Questions
Is there a waiting list and how long would I have to wait before being offered a flat ?
There is normally a waiting list, but the length of time you would have to wait depends on who is ready to move out of the Scheme. Staff will be able to give you some information when you refer yourself or when others make a referral on your behalf.
Who gets priority when a flat becomes empty ?
We give priority to those families that are homeless or about to become homeless.
Can I have visitors and can they stay over?
Yes, you can have visitors and after you have lived with us for a couple of months they can stay over for up to 2 nights per week. We do need them to provide identification though.
You can stay out overnight if you wish.
Do you take couples?
Unfortunately we cannot accept couples.
Although most of our residents are young women, we do work with the fathers of the children.