Changes: Bringing Balance Back
Changes is a Help Through Crisis Project funded by the National Lottery Community Fund to provide a service in Merseyside for people who experience repeated hardship crises. The Scheme provides immediate support and advice to tackle urgent and emergency situations, but also aims to build strength and resilience against future crises through coaching and a programme of support and learning.
Changes offers support with:
welfare and debt advice
solutions to housing problems
ways to improve health and wellbeing
self confidence and self esteem
programmes to help people to achieve their goals
self awareness and coaching
social isolation.
Staff are available 9am – 5pm, Monday to Friday and the team consists of:
Scheme Manager
Welfare Benefits Adviser
Personal Development Coach, and,
Scheme Coordinator.
Mission Statement
Empowering people to take control of their lives.  To deal with immediate crisis, then work with the client to develop skills and tools to build resilience, prevent future crises and take control
How to access the scheme
People can either self refer or can be referred by a friend, family member or another service that they maybe involved with.
How to apply
Please contact our office for more information about making a referral. Please call 0151 352 4513 or email changes@shap.org.uk.
Where to Find Us:
SHAP
Changes
Unit 17 Dovecot Parade
Dovecot
Liverpool
L14 9PH
Phone Number:
Email Address:
We have other schemes available in the Merseyside area, click the link below to view: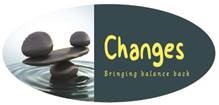 Frequently Asked Questions
What is coaching?
Coaching helps people to make positive and lasting changes to their lives by acting as a bridge between where they are now and where they would like to be in the future.
What are the programmes?
The programmes are a series of workshops that we hold around money, housing, health, motivation and confidence which may help you to achieve your goals more quickly.
Do I have to come to your office?
No, we work in the community and will see clients in their homes or anywhere else that they may feel comfortable.