Halton Floating Support Scheme
Working in partnership with Plus Dane Housing Group, SHAP provides community based housing related support for men and women aged 18 and over in the borough of Halton (Widnes and Runcorn). The scheme offers support regardless of the level of need – from low to complex, homeless or homeowners.
Funded by the Communities Directorate of Halton Borough Council, Plus Dane SHAP Floating Support Scheme works alongside and in conjunction with:
Halton Housing Trust
Hope University
Chester University
Liverpool John Moores University
The staff team consists of two Managers and nine Project Workers.
Mission Statement
Enabling people to secure and maintain their homes by tailoring support to their needs, generating a long lasting change, achieve independence and a more stable lifestyle.
How To Access The Scheme
We can accept self referrals or you can be referred to the scheme by another agency.
How To Apply:
If you want to refer yourself directly to the Plus Dane SHAP Floating Support Scheme contact us:
Address
Visit us at:

Plus Dane SHAP
Second Avenue
Runcorn
WA7 2PD

Our opening hours are:
Monday – Friday
9am – 5pm

Contact Details:
Please find our contact details below.
Agencies: 
Agencies wishing to refer someone to the Halton Floating Support Scheme should email mainstay@halton.gov.uk with a referral form.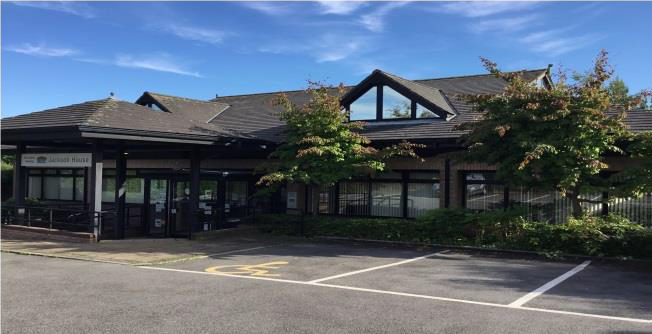 Where to Find Us:
Plus Dane SHAP
Jackson House
Second Avenue
Runcorn
Cheshire
WA7 2PD
Phone Number:
Email Address:
We have other schemes available in the Merseyside area, click the link below to view:
Frequently Asked Questions
How long before I get a house?
We cannot guarantee we are able to get you new or alternative accommodation, it will depend on your circumstances but we have a pretty good success rate in supporting people to maintain their accommodation or resettle in a 6-month period.
Can I receive support if I own my own house?
Yes. If the support you need is housing related.
Do I have to be on benefits to qualify for support from the service?
No. It doesn't matter if you are on benefits or not, if you have housing needs we can become involved.
Is there a charge for this service?
No. This service is funded by Halton Borough Council.
I have rent arrears or have caused antisocial behaviour can you still help me?
Yes. No case is impossible.
I've heard you can get me all the furniture I need is this true?
Whilst we don't necessarily have access to our own furniture, white goods or such funding, we do have good links with a range of local and national charities and based on your circumstances we may be able to support an application for essential items. However as we don't make the decision we cannot guarantee you will get what you apply for.
What if I'm not eligible for your service?
If you do not meet the criteria for our scheme we will do our best to signpost you to another service.